Welcome to Inanna Publications
As you browse our books, we hope you will find a multiplicity of voices, particularly fresh new Canadian voices, that speak to your heart and tell truths about the lives of the broad spectrum and endless diversity of Canadian women.
Course Materials for Faculty Members:
Register to enjoy benefits for faculty members.
Peruse chapters from books suited to your teaching needs. Check the table of contents of any title that interests you, and articles that can be downloaded will have a link.
Discover books suitable for course adoption – and order examination copies direct from the publisher here.
Latest updates from our authors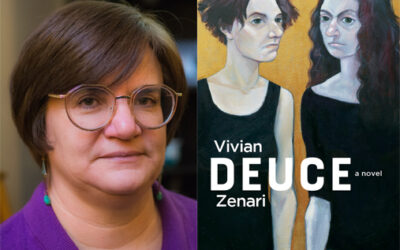 Characters Are (Not) People by Vivian Zenari I know that Philippa and Gilda Peterborough, the protagonists of my first novel, Deuce, are not real people. If I saw either of them on the street, though, I'm sure I would recognize them. # When I distinguish between...
read more